Xiamen Juexin Garment Factory is an OEM manufacturer of sportswear, specialized in knitted sportswear and sublimation jerseys. Such as soccer team wear, basketball team wear, baseball jersey, American football jersey, polo shirts and etc..
Juexin established in 2006, located in a coastal city Xiamen, Fujian province, China. With 15 years of trading and manufacturing experience, we have built a mature supply chain with the local suppliers, and has a practical internal operation procedure, which have enabled us to have fast response to the order. And because of that we have built great relationships with our clients all over the world.
Juexin has devoted into sportswear manufacturing, focusing on sports line production. Customers' needs matter the most to us. We not only provide customized jerseys, but also our customer-oriented sales team provides customized service. We customized the products and our service based on your needs. For example, customer's unique printing pattern will be applied, they get to choose their own colors and put on their own logos. You may use your own size charts, and we will help you creating your own paper matrix.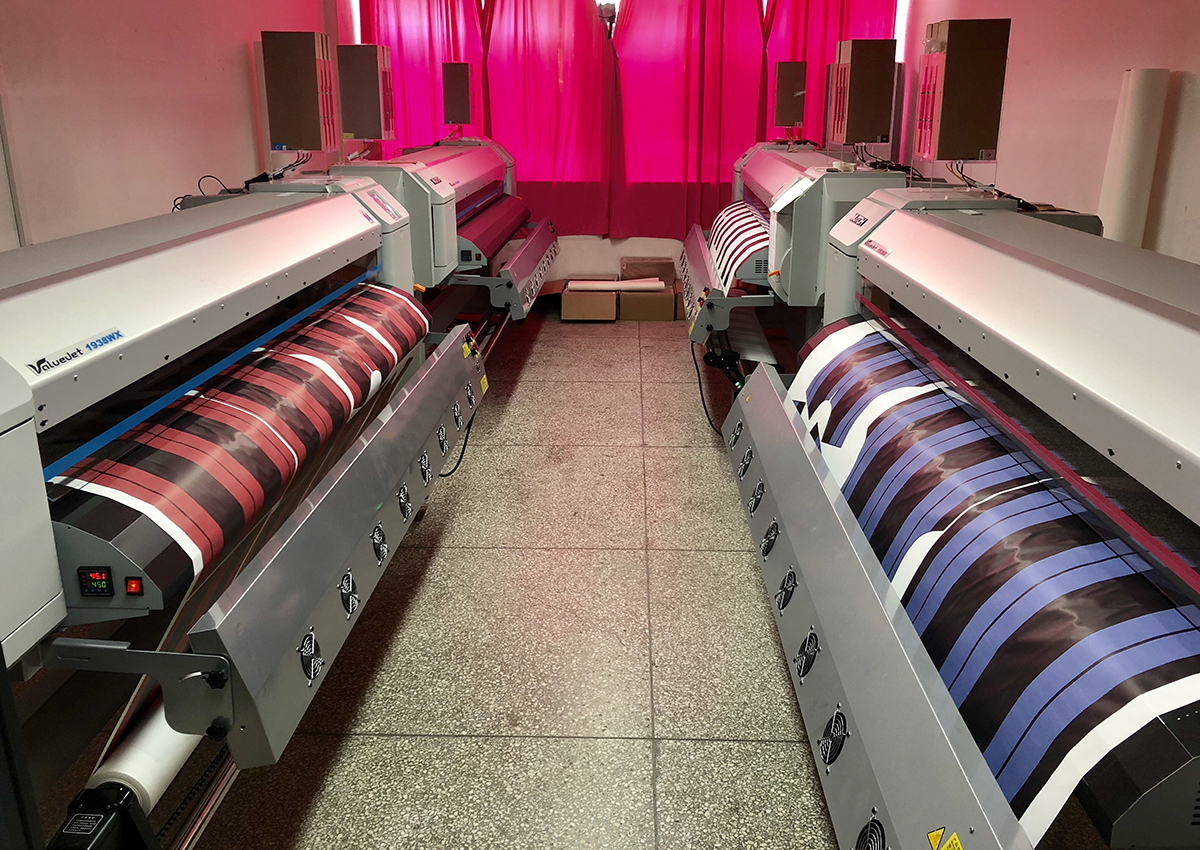 Juexin consists of many departments to provide you in-house customized products starting from our sales department to design team, to cutting department, to production and inspection, and ending with packing department, your goods are ready to ship.
Juexin equipped with many of the advanced automation machine. Using MUTOH printing machine, the artwork is printed exquisitely. Then, sublimated fabric being transferred to cutting department, and the automatic tracking-edge cutting machine ensure the size of the panels. Next to production line, skilled worker is sawing your jerseys, and inspectors is checking the quality piece by piece. Last but no the least, packing the finished the products in the exact order quantity, and ready to ship.
Please do not hesitate to contact me if you require further information.
Printing, sublimating, embroidery and sewing in-house provides quality guarantee of your production.
In-house quality inspection assure the workmanship, and we delivery quality products to your hand.
Operating with MUTOH printing machine and certificated eco-friendly ink gives you never-fade colors and effect of your prints.
With in-house production manufacturing, we have an average turnaround time of 3 weeks.
Manufacturing Sportswear Since 2006
JUEXIN was founded in 2006.
Having 15 years of experience in manufacturing sportswear.
Your sublimation solution
In JUEXIN, we will follow up with you from the beginning to after services.